It is nearly accreditation time for the clinic again – we are accredited until 2020, but all clinics have to have midway visits during that period, and this is nearly upon us, so if you are attending in late March, you may be there on the day. We welcome the opportunity to showcase our clinic to the auditors, and always appreciate their feedback and kind comments.
Pilates restarted last month, and we have lots of new people joining in the classes this year, which has been lovely. Welcome everyone, and it is great to see you making such good progress.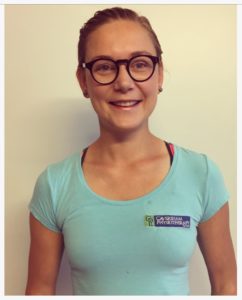 Bella Bloomfield took over from Katie Doig as our Thursday evening instructor last year, Monday classes are taken by Geoff, and Tuesday classes by Blair, although there are swaps from time to time, when trips out of town occur. If you are interested in joining Pilates for Term 2, which will be starting the week of 30 April, do get in touch. We run our classes during school term times, so that families and teachers can have a break during the holidays, making it is easy to start at the beginning of new terms if you are keen to join in. Blair has the New Zealand Ballet back in town soon, so will be providing the physio services for the dancers again this year. They are such amazing athletes, and we always enjoy being able to look after them in Dunedin.