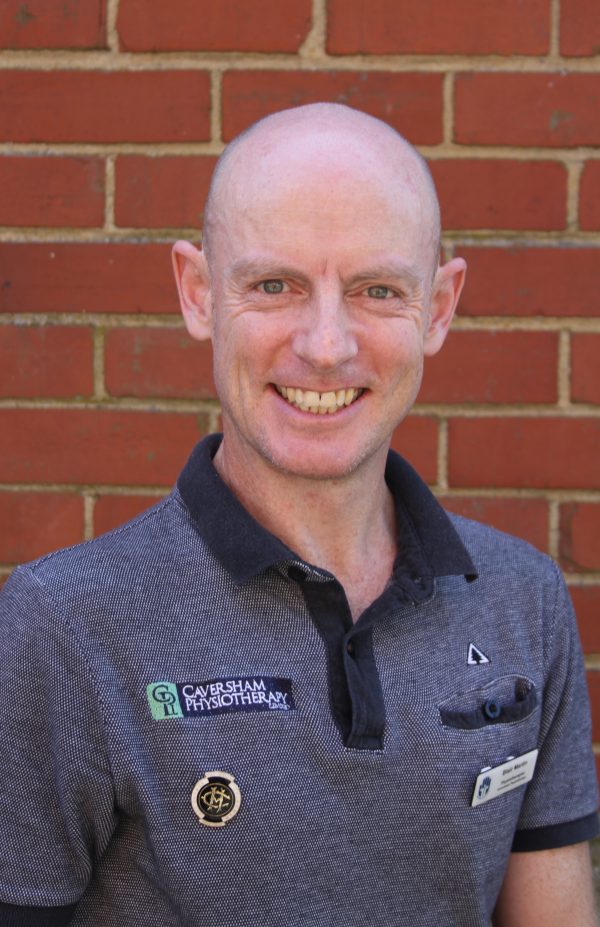 Blair Martin
Physiotherapist / Director
Blair graduated from Otago with a BPhys in 1996, and after working in New Zealand for 3 years headed over to Australia to further his running career under a Sydney coach, having already represented NZ in middle distance. He won the Australian Half Marathon champs, achieved various NSW titles, and has silvers in NZ 10k, 5k and cross country. He moved into triathlon, after a sacral fracture, and then to cycling, and in 2007 was the NSW Elite State Road Cycling champion. He has also assisted on, and ridden, the Tour de Cure, which raises funds for Australian cancer charities and research projects. His boyhood dream of riding the Tour of Southland was realised from 2007-2009 and it was during those years he started his "Body Mechanic" business in Sydney to assist others overcome injury, using various programmes to analyse gait, function and form to achieve optimum bike set up, running technique and recovery.
Blair will be known to many of you from his time at King's High School and Otago athletics where he still holds records for middle distance events. Blair had a practice in Sydney for 10 years serving New South Wales' cycling, running and triathlon community. He has specialised in bike fitting, running analysis and physiotherapy for mountain bikers/runners, charity cycling and running events. His former work involved work in a clinic based within a gym, where he got great experience working with all types of injuries. He spent 6 years prior to that working in the work rehabilitation field, conditioning patients to be work fit and recover from injuries sustained whilst at play and work.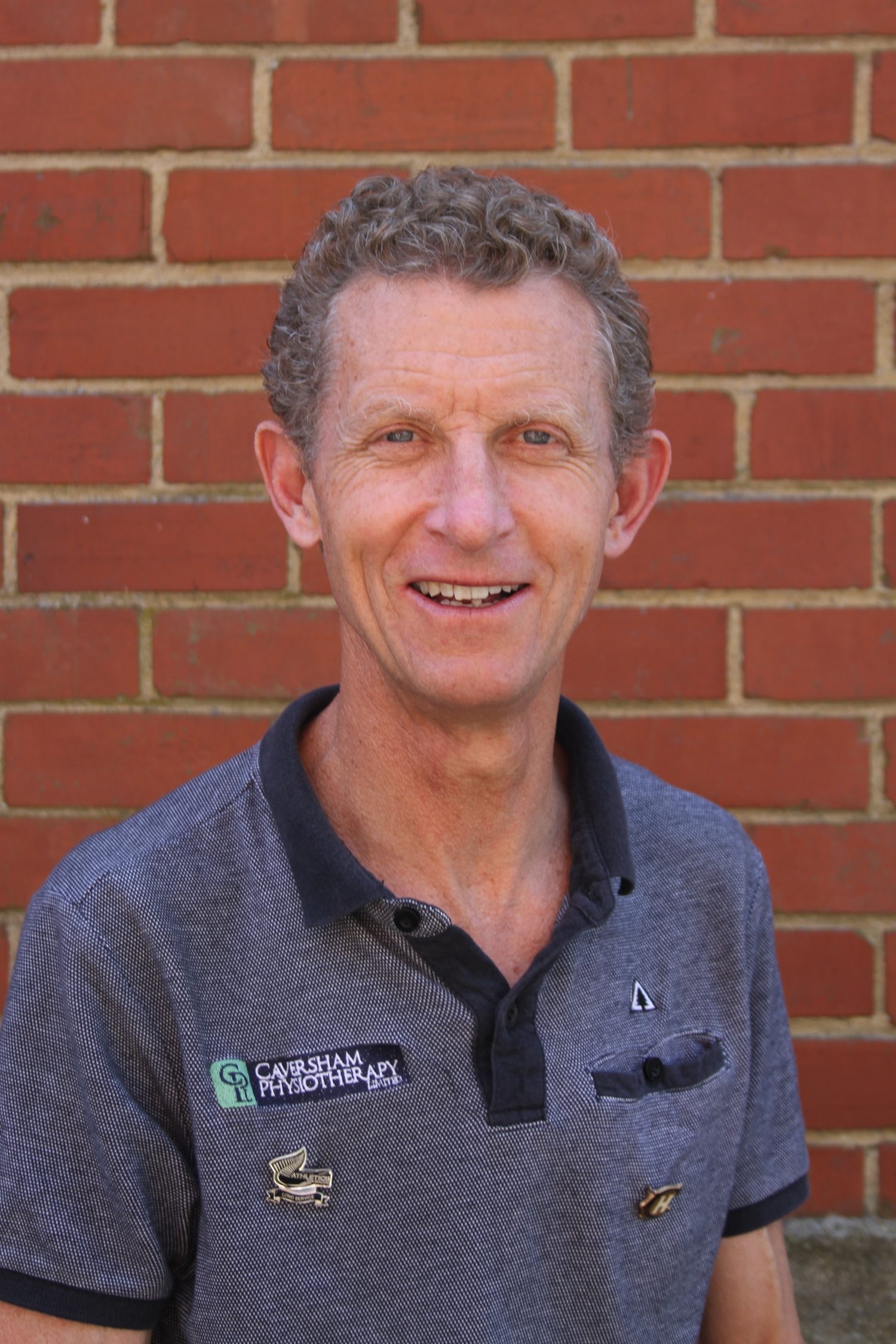 Geoff Anderson
Physiotherapist
Geoff completed a Post Graduate Diploma in Manipulative Physiotherapy early on in his career, and then in 2002 completed Acupuncture Registration. Geoff's long involvement in athletics has included representing New Zealand in middle distance since his first competitive racing at King's High School, where he enjoys ongoing involvement with the current King's boys involved in athletics and cross country. He takes two morning training sessions at the school, called "The Breakfast Club", and enjoys assisting the teachers at all events involving track or harriers. Geoff's athletics career has led to a strong interest in both the treatment and management of sports injuries, and he has done post graduate sports medicine training.
Geoff started his career in Rotorua, working with arthritic patients at the legendary Queen Elizabeth II Hospital, before moving to work alongside Barbara, who had started her career in Gisborne's hospital. He developed a strong interest in foot/hand/spinal and post-surgical rehabilitation. His ongoing involvement in competitive running, multisport, and cycling has seen him have many individual successes, including winning the Cadbury Dunedin Half Marathon, placing in the team Coast to Coast, placing in the Dunedin Full Marathon, and most recently completing a cycle ride from the most northern point of New Zealand to Bluff in 16 days! Geoff enjoys working for the Sports Medicine Clinic in Dunedin, when athletics events are on, and is a committee member for the Cadbury Dunedin Marathon event in September each year. Our clinic organises a seminar each year  in June to assist competitors prepare for either the Half Marathon or Full Marathon event, with Geoff giving advice on injury prevention. Geoff takes training sessions following the seminar for those participating in running events, and these after-work running groups leave from the clinic, as do walking groups training for the same event.
Geoff is also a trained Pilates instructor. He takes evening classes at the clinic twice a week. Classes run weekly through the school term, and are a popular weekly event for all participants.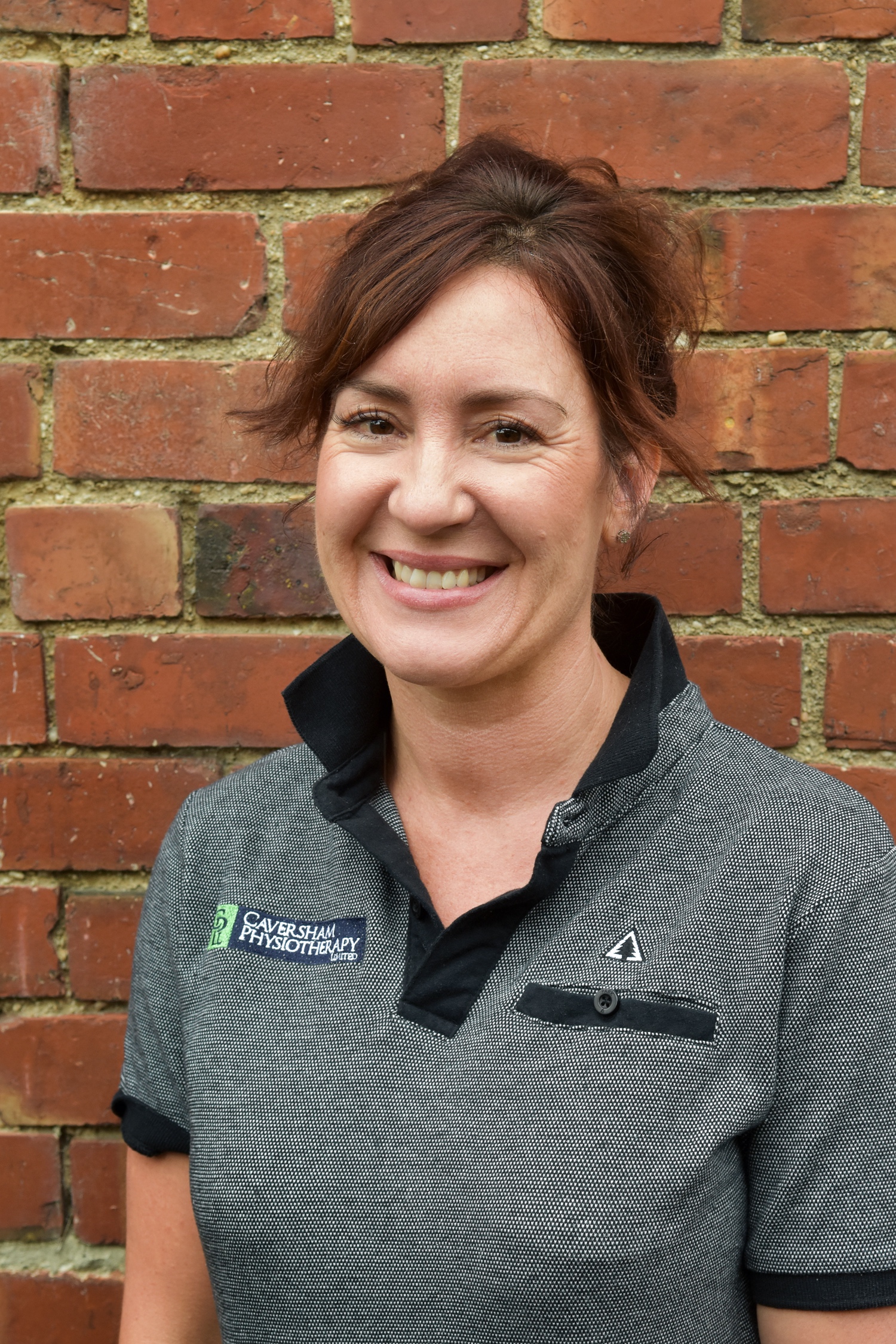 Leah McHale
Massage Therapist
Leah holds a Diploma in Advanced Therapeutic Massage (with Distinction), and has qualifications in Advanced Myofascial Release Techniques, Dry Needling, and Acupressure. An experienced half-marathon runner herself, Leah has extensive experience in working with professional athletes from various codes, as well as elite to weekend-warrior cyclists, triathletes and runners. Her massage specialties include Therapeutic Deep Tissue and Sports Massage, Myofascial Release, Neuromuscular Therapy, Dryneedling, and Pre and Post-Natal Massage.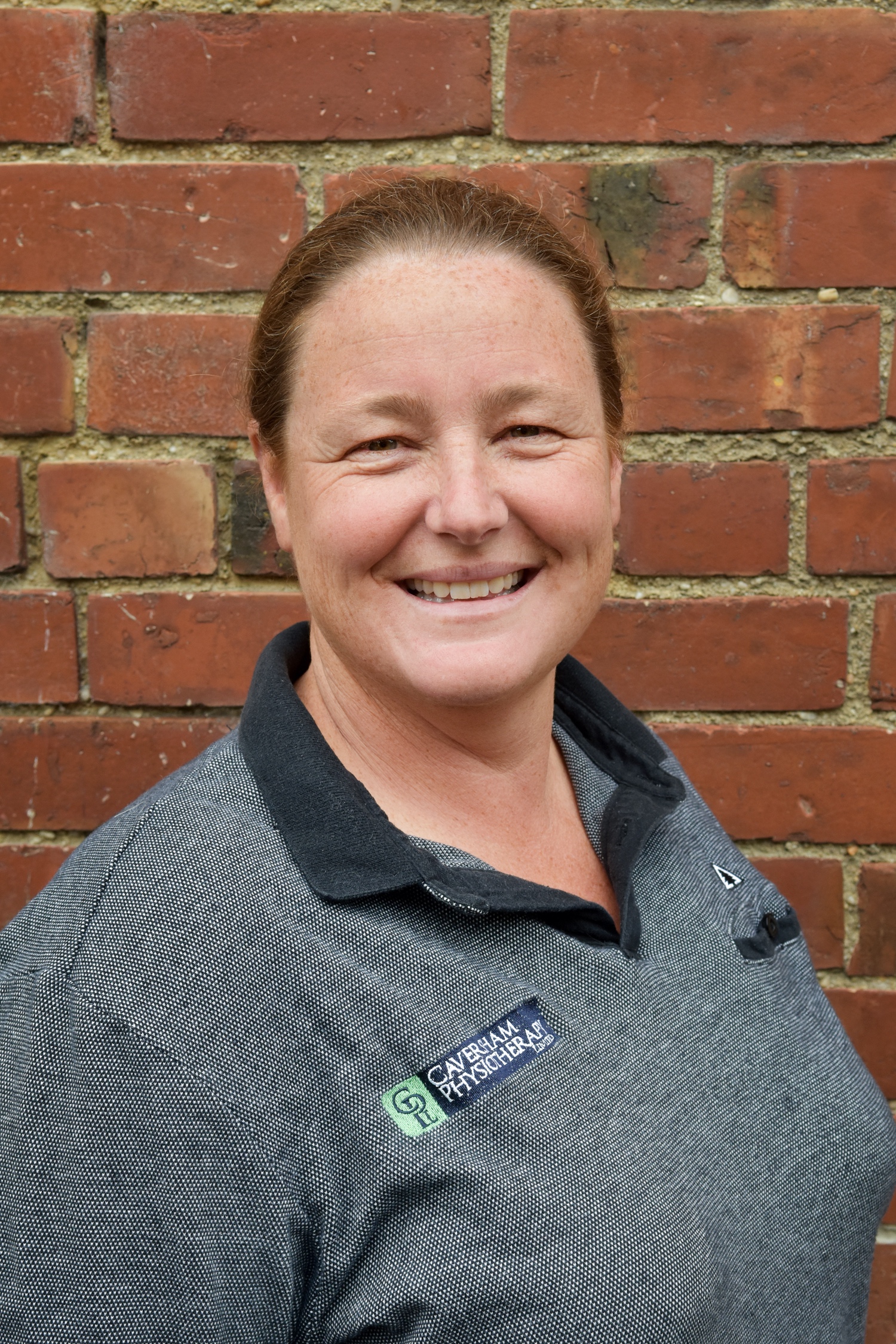 Nicki Hayde
Receptionist
Nicki has been our very versatile receptionist since 2010 and we really appreciate her efficiency, as will you, when you need to organise appointments or administrative services. Nicki is also an accomplished competitive swimmer, who when not working at Caversham Physiotherapy, is busy teaching the next generation of primary school children how to swim. She joined with Barbara and Geoff and completed the Macandrew Bay triathlon, giving them a great start in the event. We look forward to a repeat of this event sometime.
Nicki's children have both been very accomplished dancers and gymnasts, and so she also has a very good understanding of the level of dedication and fitness involved in competing to a high level. When not at Caversham, she also enjoys tramping, and goes on an annual tramping expedition with friends and family.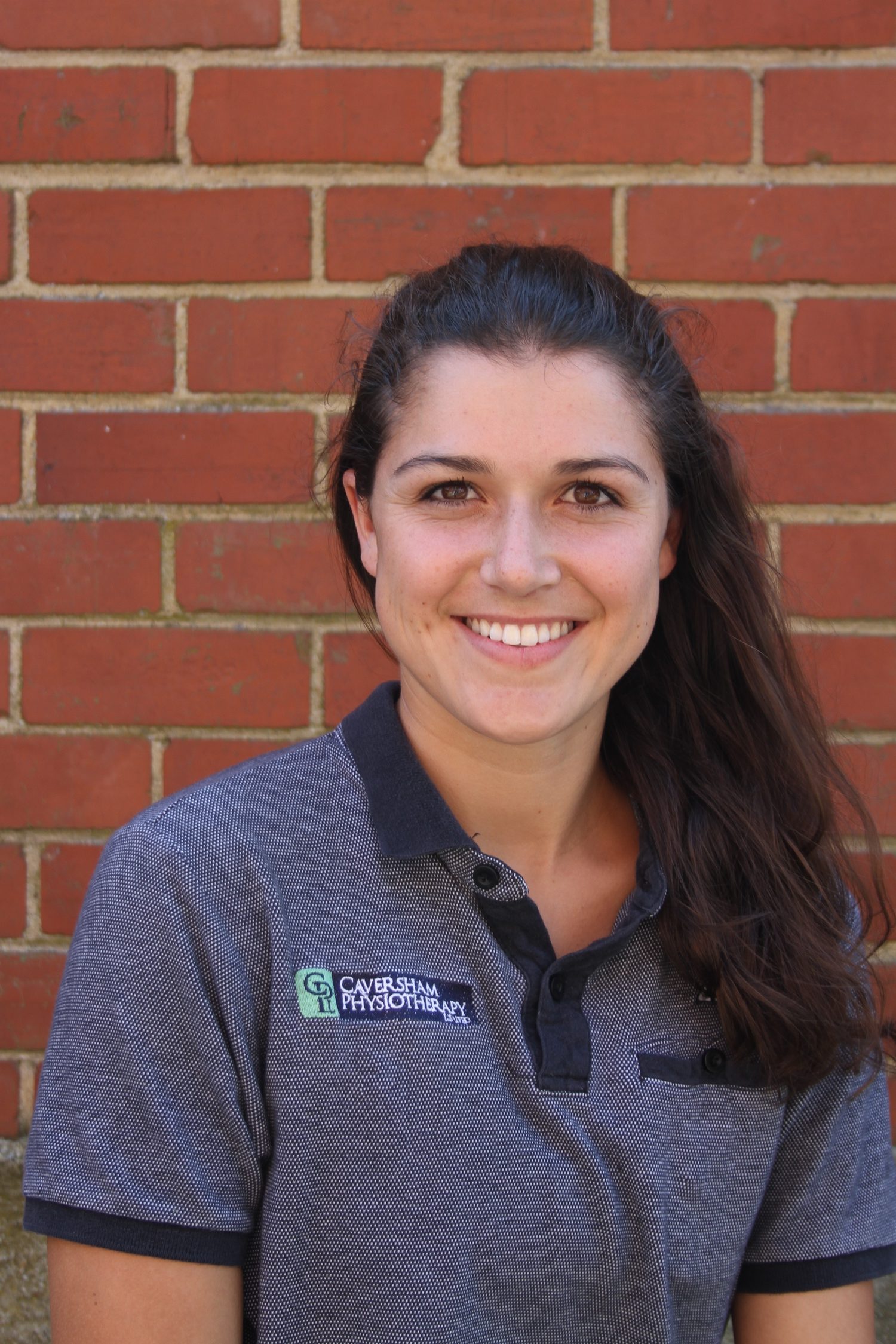 Jana
Pilates Instructor
After graduating with a Diploma in Physiotherapy in Germany in 2016, Jana went on to work in a Sports Injury Clinic before moving to New Zealand at the end of 2016. She holds a Postgraduate Certificate in Rehabilitation from the Auckland University of Technology in 2017, and is currently studying for her Bachelor of Physiotherapy at the University of Otago to gain registration as a physiotherapist in New Zealand. Jana is passionate about getting people moving and when not training our clients in Pilates, you will find her running and mountain biking on Dunedin's beautiful trails with her four legged furry companion!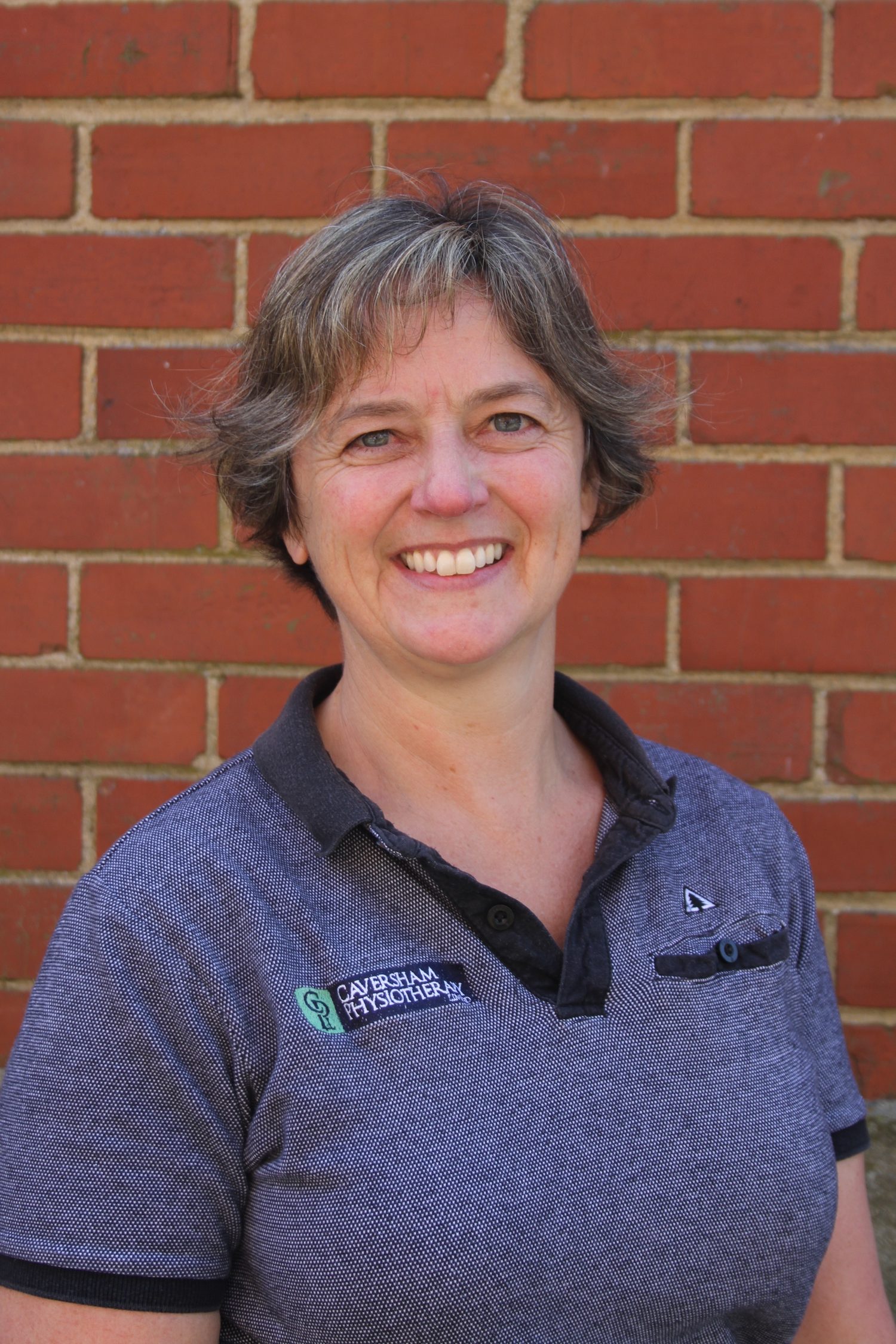 Marcelle Dowd
Physiotherapist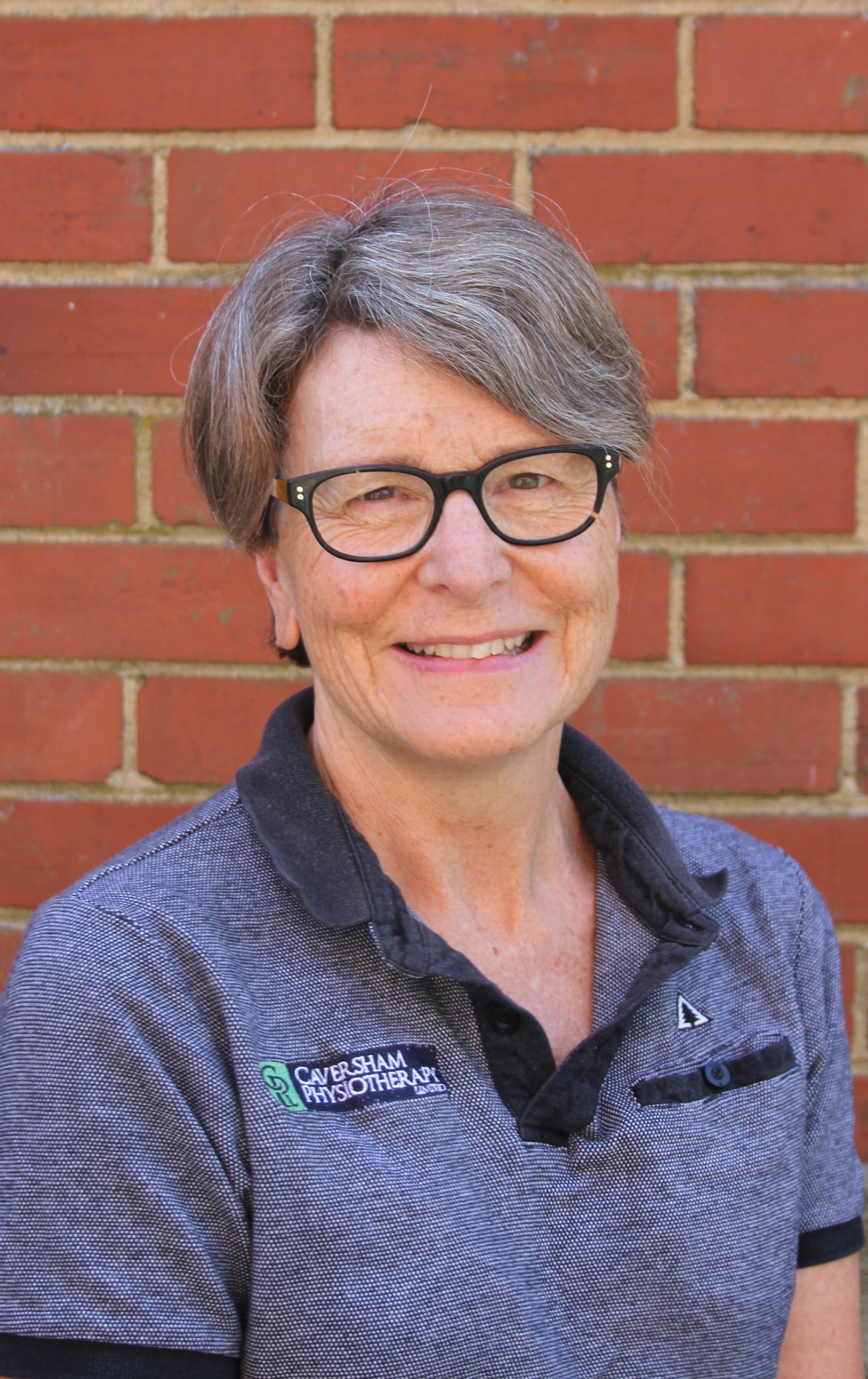 Jayne Dickison
Physiotherapist